160 T/M knuckle boom crane for hire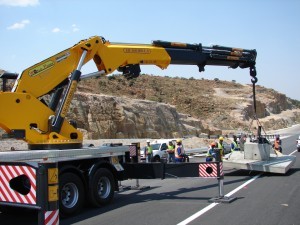 The Erkin 160 T/M and 220T/M crane trucks are like no other in South Africa.
Mounted on a standard 8×4 truck, we offer heavy lifting capacity on short notice. There is no need for Lowbed transport or lengthy site establishment, our 160 t/m or 210 t/m crane truck offers a unparalleled versatility, is suitable for most sites and can be driven straight from yard to site, lowering site establishment costs significantly.
A unique benefit of the Erkin 160 t/m is the 23 ton winch which can be coupled to a hook at the end of the boom.
Each crane truck is accompanied by a rigging team and contains all the certification necessary for the most complex lifting and rigging jobs.
To Hire This crane or any of our crane trucks, please contact us for a crane hire quote or call Graham: 076 422 5456