The Demand for heavy lifts without the sometimes enormous site establishment costs and time constraints can be solved with the Erkin knuckle boom mobile cranes. With our 160T/m and 210 T/m knuckle boom mobile cranes for hire we are able to provide fast heavy lifting capacity without the need for abnormal loads and permits.
Mobile Rigging Cranes
The Erkin Knuckle boom cranes are specialist rigging cranes that offer unparalleled vesatility. In many cases the Erkin Knuckle boom cranes negate the need for additional rigging equipment like forklifts by having the low profile horizontal reach and lifting capacity required to punch lifts through openings.
Longer reaches, heavier loads and a lower profile make our knuckle boom mobile cranes an inexpensive option for your heavy or far reach lifting needs.
Rigging and Fitting teams
As a rigging company with over 35 years of experience we have rigging teams and fitting teams that have worked with plant construction companies from all over the world. Our experienced teams are available with each of the cranes to ensure that the plant relocation, construction and commissioning meet the time frames required.
Mobile Rigging Crane Image Galleries – please click on the images for a larger view
Rigging Crane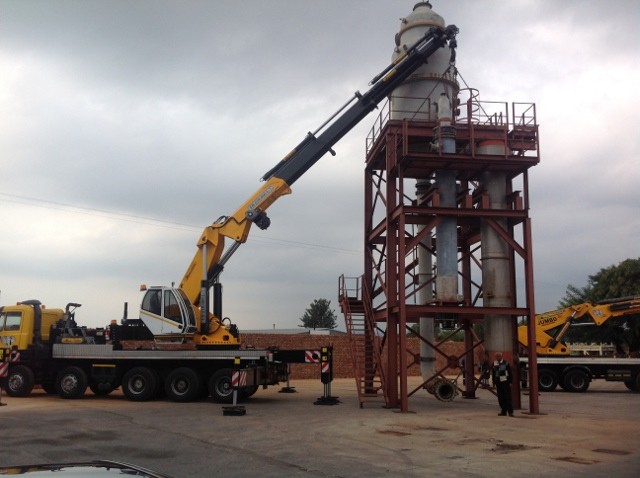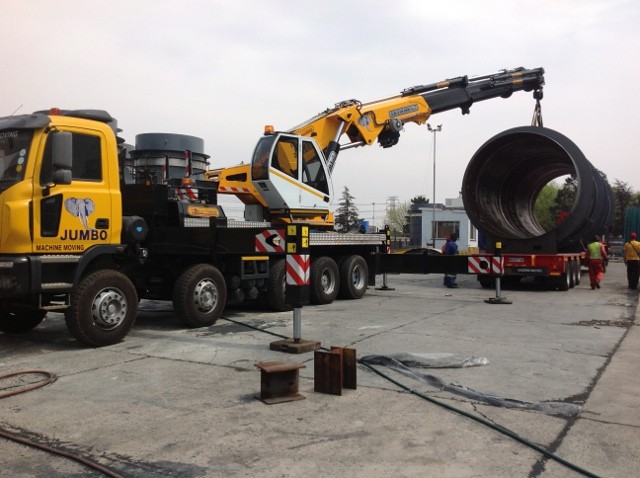 38m Horizontal Lifts
Plant Construction and relocation
Erkin 160 Ton mobile crane load chart
Erkin 210 Ton mobile crane load chart
Contact Us Now for Knuckel boom crane quote: 076 422 5456
or Send us an Inquiry